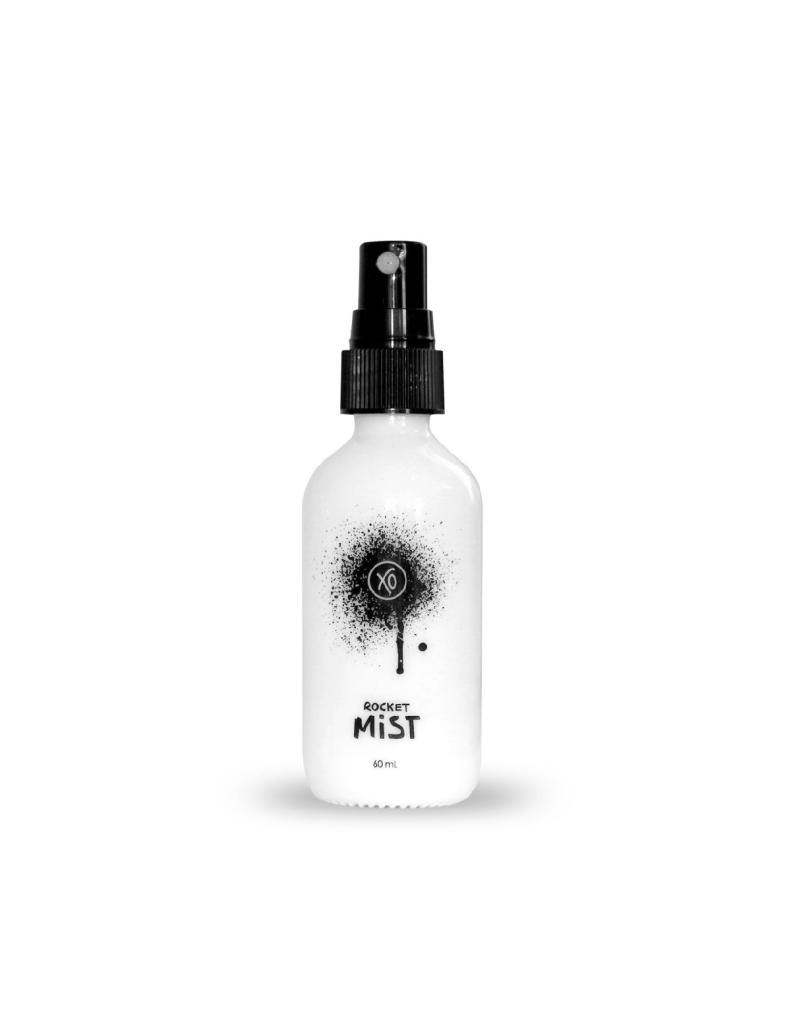 Rocket Mist
Rocket Mist is a powerful product booster providing your skin with stratospheric hydration. Apply on clean dry skin, before your favourite serum or lotion and BOOST your results. Can be used alone for light hydration, under or over makeup for continued freshness, or under any of your favourite products and serums.
Using a super cool esterification process, we create a clever little water soluble fat that pulls product deep into the hydrolipic skin layer, which in turn elevates the effectiveness of your other face care products. As an added benefit, aloe barbadensis leaf juice is anti-bacterial, which will help protect against breakouts when applying makeup. It's also an excellent detoxifying agent that has the ability to remove dead skin cells and toxins while purifying the pores. This product booster is a must have for your daily routine.
Enhances Absorption Of Other Skin Care Products

Protects Against Breakouts When Using Cosmetics

Cruelty Free

Vegan

Suitable For All Skin Types
*Free shipping on any order over $75
(Canada and U.S. Only)
Blah Blah Blah – Boost efficiency of your favorite skin care.
Directions:
How: Mist onto clean, dry skin. Continue with application of your serum, moisturizer, SPF or cosmetic products.
When: Morning and Night.
Ingredients:
Aloe Barbadensis Leaf Juice - Lavandula Angustifolia (Lavender) Flower Water- Citrus Aurantium Amara Hydrosol ­-Olive Oil PEG-7 Esters – Daucus Carota Sativa - Phenoxyethanol (and) Methylparaben (and) Ethylparaben (and) Propylparaben (and) Butylparaben (and) Isobutylparaben.