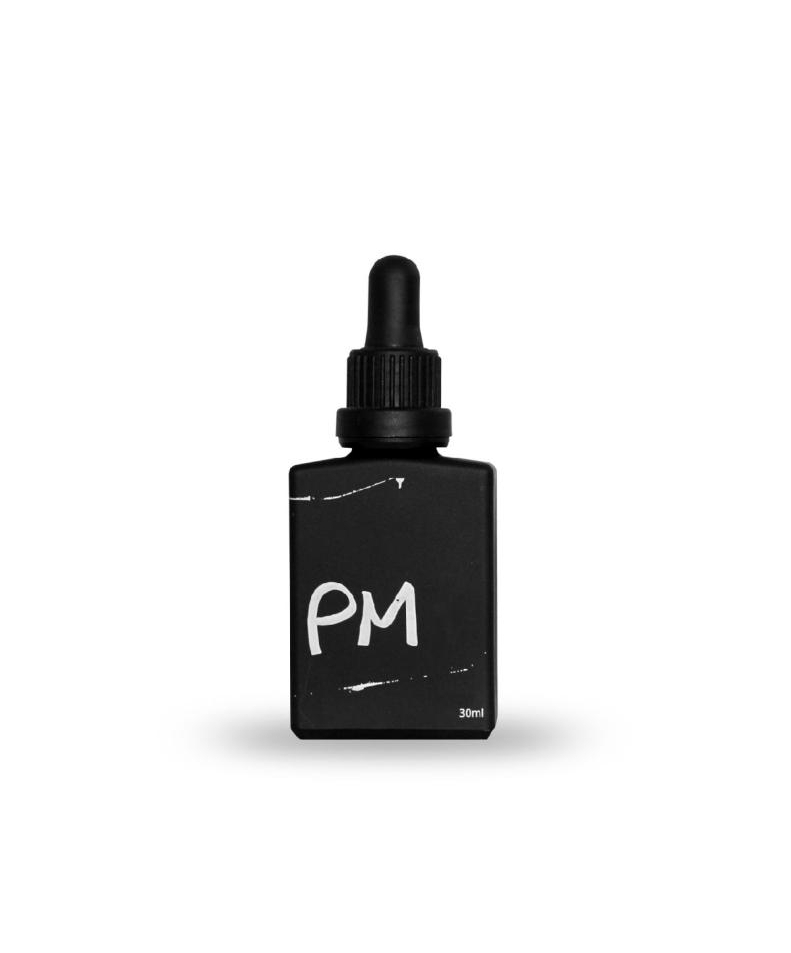 PM
PM face serum is a calming rescue remedy for dry, neglected skin. Designed with a precious blend of anti-inflammatory antioxidants, vitamins and lipids from the highest quality of organic sources. Combined, XO PM releases a scent to induce the most chill of states for better rest. This face serum's main purpose is to reduce inflammation, calm your complexion, and promote cell regeneration (anti-aging) while you sleep. It leaves your skin feeling ultra smooth, hydrated, and does not promote breakouts. With no water or fillers, it's pure reparative moisture in a bottle.
Loaded With Emollients That Won't Clog Pores

Protection From Oxidative Damage

Super-Light & Non-Greasy

Fast Absorbing

Cruelty Free, Organic & Vegan

Suitable For All Skin Types
*Free shipping on any order over $75
(Canada and U.S. Only)
Blah Blah Blah - Sweet Dreams, Glowing Skin.
Directions:
How: Place 4 drops in the palm of your hands and rub together. Cup over nose and mouth - inhale deeply. Press palms onto skin and let XO PM melt in.

When: As needed at night.
Ingredients:
Superstars: Squalane, Evening Primrose Oil, Jojoba Liquid Was, Rosehip Seed Oil, Sea Buckthorn Berry CO2 Extract, Rosemary Antioxidant CO2 Exrtact. Proprietary blend of essential oils.